All New Dealer Web Program
Website, Reviews, Ads, & Social. No Setup Fee.
More than a website. No agency required.
4 Tools Included
Keeping up online today involves having a great website, having a solid online reputation through public reviews, and the ability to advertise effectively in your service area.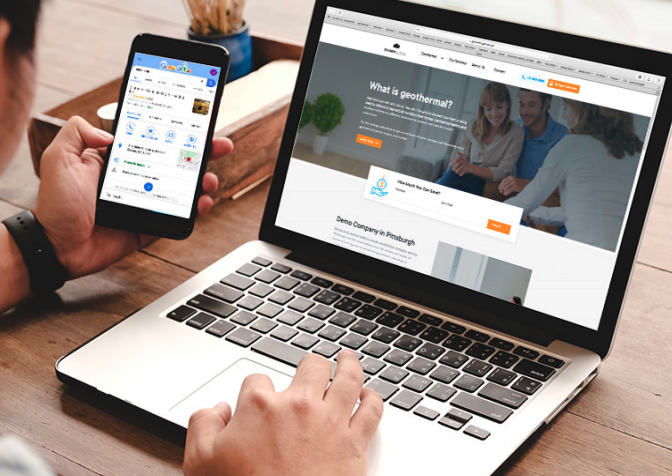 EZ Sites
With EZ Sites you will get a professionally designed website that you can proudly use to represent your business online. It's yours to control, and our team is here to help you get up and running quickly. This isn't just another DIY website builder, this is powerful software combined with expert service to make sure your website is performing for your business.
View Demo Website

Modern Websites
EZ Sites follow all of today's best practices for the web. They are extremely fast loading, look great on all screen sizes (responsive), give great content for your potential customers to understand what you do, and we make it really easy for them to contact you and become a customer. View Demo Website

Search Engine Ready
Google has been and will continue to be the way that most consumers find local businesses to work with. It's very important to make sure that your website is following all of the guidelines laid out by Google to make sure it performs well in the search engine. EZ Sites are optimized for on-site SEO without you having to pay an SEO agency to do work for you.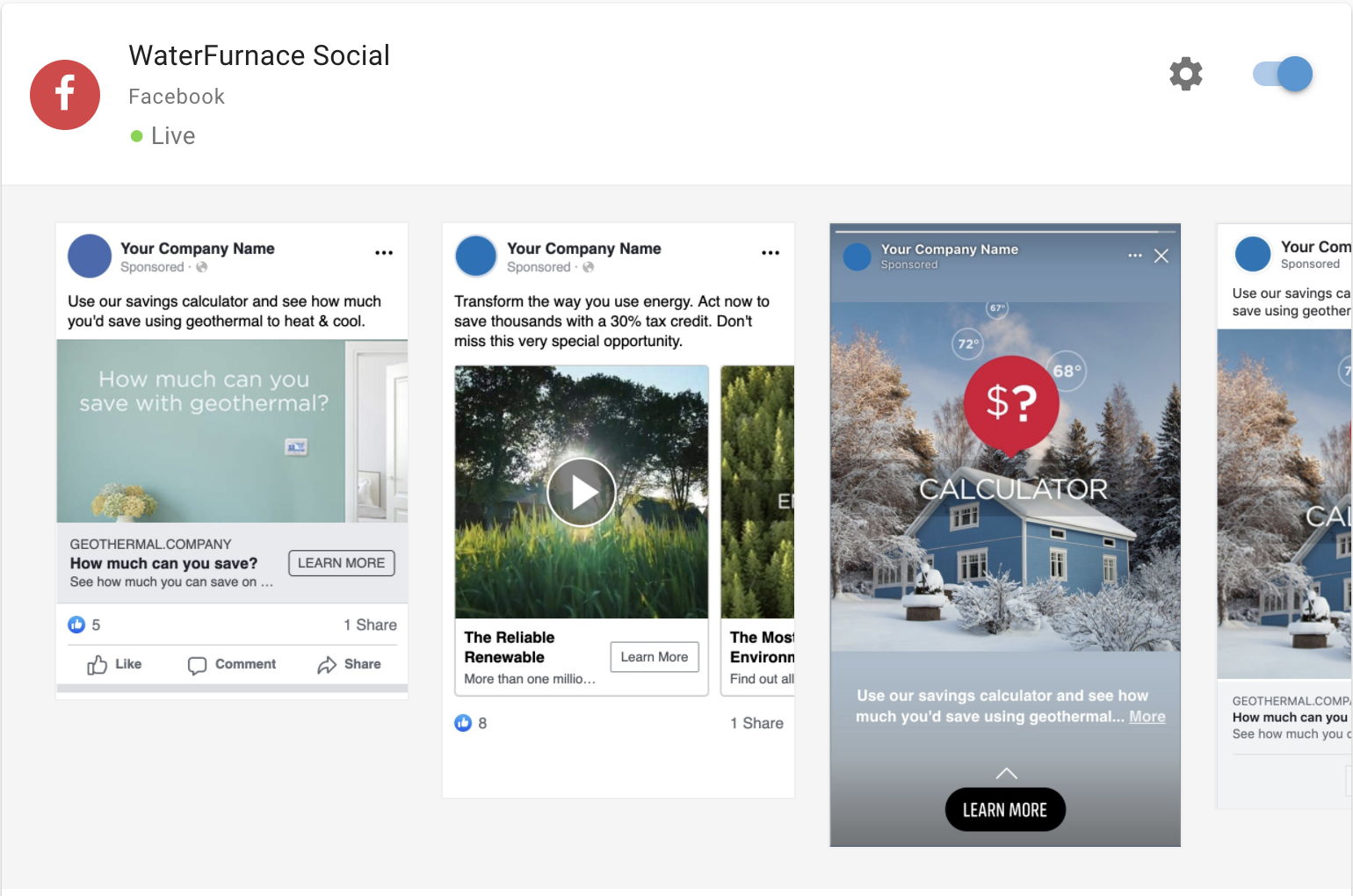 EZ Ads
Including Google Adwords
With the EZ Ads tool you don't have to worry about creating ads, writing copy, or buying media. It's as easy as choosing a budget and clicking an "on/off" button! You get all the leads but none of the hassle! Budgets can be set for a certain date range, spread across a month, or set to recur indefinitely—it's your choice. Best of all, this program qualifies for MDF dollars so it's extremely cost effective.

Google Ads
Google is where most consumers start their search for a local service company. Making sure your company appears when those consumers are searching is the difference between companies that succeed and companies that fail. EZ Ads is here to help you set up perfectly optimized campaigns, without you having to do almost any work or pay an expensive agency.

Facebook Ads
Facebook is the best way to generate awareness about your company to homeowners who are in your target market and are looking for ways to efficiently heat and cool their homes. Making sure homeowners in your market are aware of your business and keeping your company top of mind is a key factor. EZ Ads on Facebook is designed to help you with just that!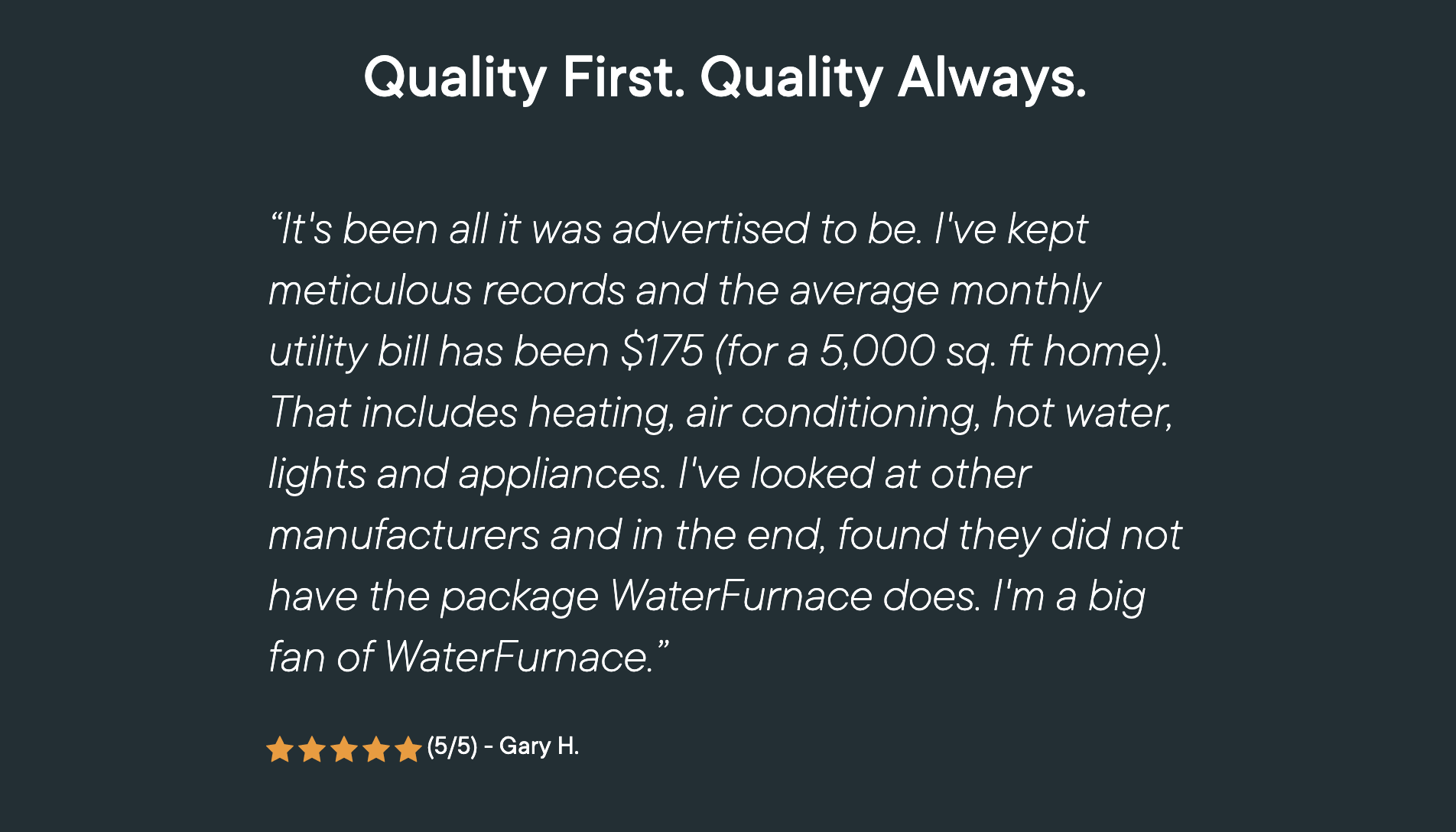 EZ Reviews
We are all conditioned to look at star ratings for just about everything we buy today. Going to a restaurant? Buying something online? Buying a new car? Everything consumers do nowadays usually involves looking at reviews before they buy something. It's the same exact process when they are finding a local service company. That's why it's really important to improve your online reputation. EZ Reviews makes asking for reviews simple. The more you solicit reviews, the more you can expect to collect.

Monitor Reviews
Monitor reviews on 35+ sources across the web including Google and Facebook. Make sure you aren't getting bad reviews and easily respond to the reviews you do get right from the system.

Request Reviews
Easily request reviews from your happy customers via email and text message. A review request makes it really easy for your customers to go directly to your listings and leave you a review. It can't be easier for you or your team to request a review and it can't be easier for your customer to leave you a review. Making it EZ means you'll get more reviews and with that more leads!
Program Guide
Get all the details you need from the program guide.
What People Are Saying
"It's been wonderful. Y'all have been great. You've answered quickly every email that I've sent, any time I've had a question or anything. I've gotten a couple of phone calls from y'all, which is pretty fabulous, so I would give you an A+"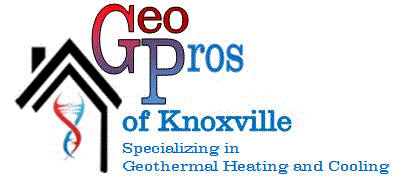 Donna L.
Office Manager.
"Switching was very easy, the team at goBoost took care of everything and we were live the next day with a new website that matched our brand. The support was friendly and responsive. We are excited to use the other tools which are included in the platform."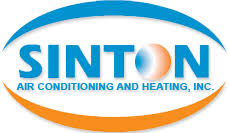 Martin G.
General Manager.
"Lindy at support has been amazing, she was very patient as I navigated thru the site, addressed all the issues and helped to resolve them. So Far goBoost is doing everything we have expected. Thank you."

Dawn W.
Office Manager.
"I am very satisfied working with goBoost for our Advertising. Lyndy has been my personal support person getting all of our accounts set up and answering all my questions. I have worked with other Advertising companies and they did not even come close to what goBoost has to offer. Your support team is exceptionally knowledgeable and helpful. Thank you."

Ellen H.
Accounts Payable.
"Thanks so much for all your effort on the new website ... it looks great. It was easy working with you to get all the specifics I wanted integrated into the new site. You have succeeded in bringing our old school site into the current century for our customers to appreciate."

Paul D.
Senior Certified Geothermal Engineer.
"I'm very pleased with your added support and results from the advertising while using your GoBoost ad platform. I wanted to pass on a "HUGE" Thank You, for the added attention and support that we have received."

Jeff C.
Company Owner.
Change Your Online Identity
Before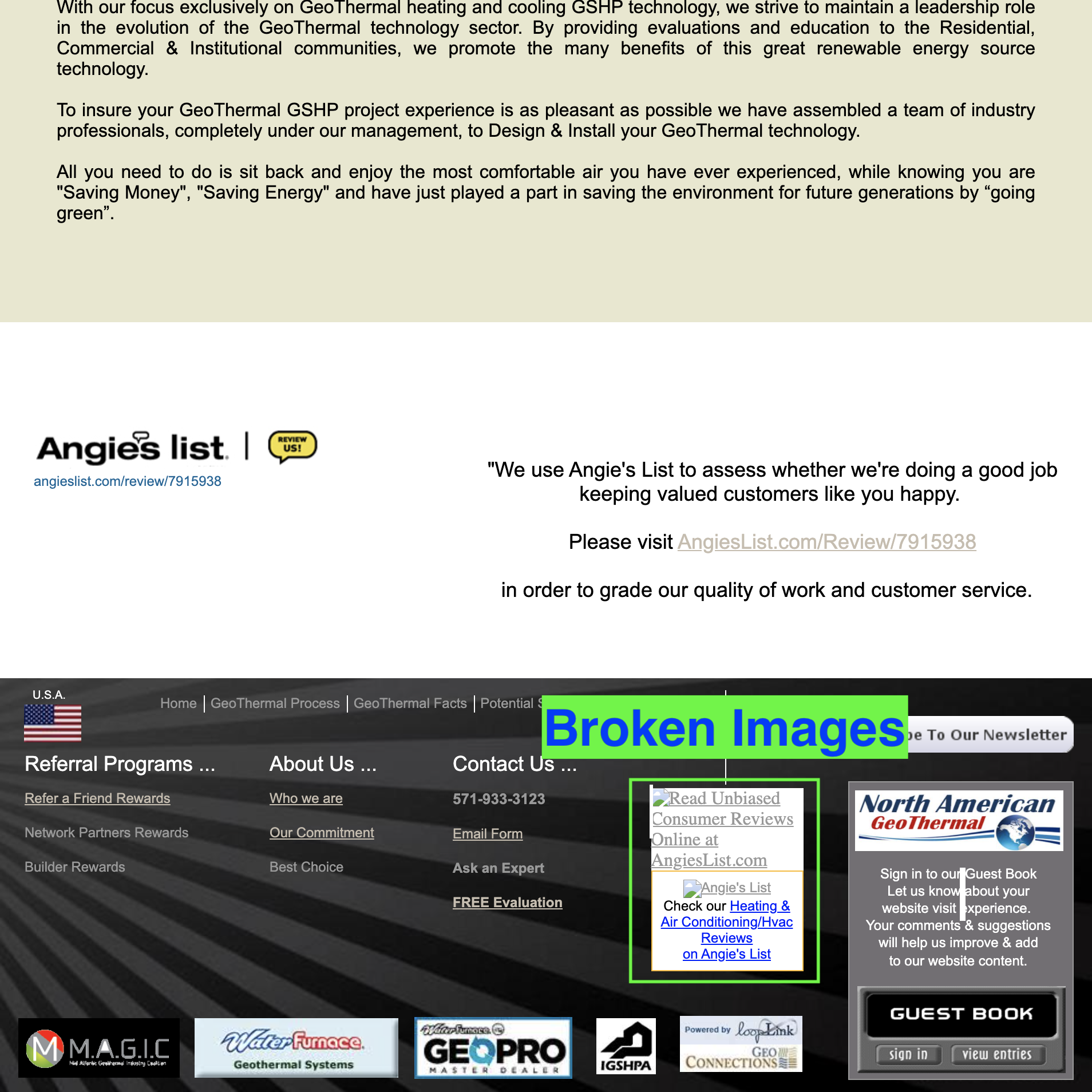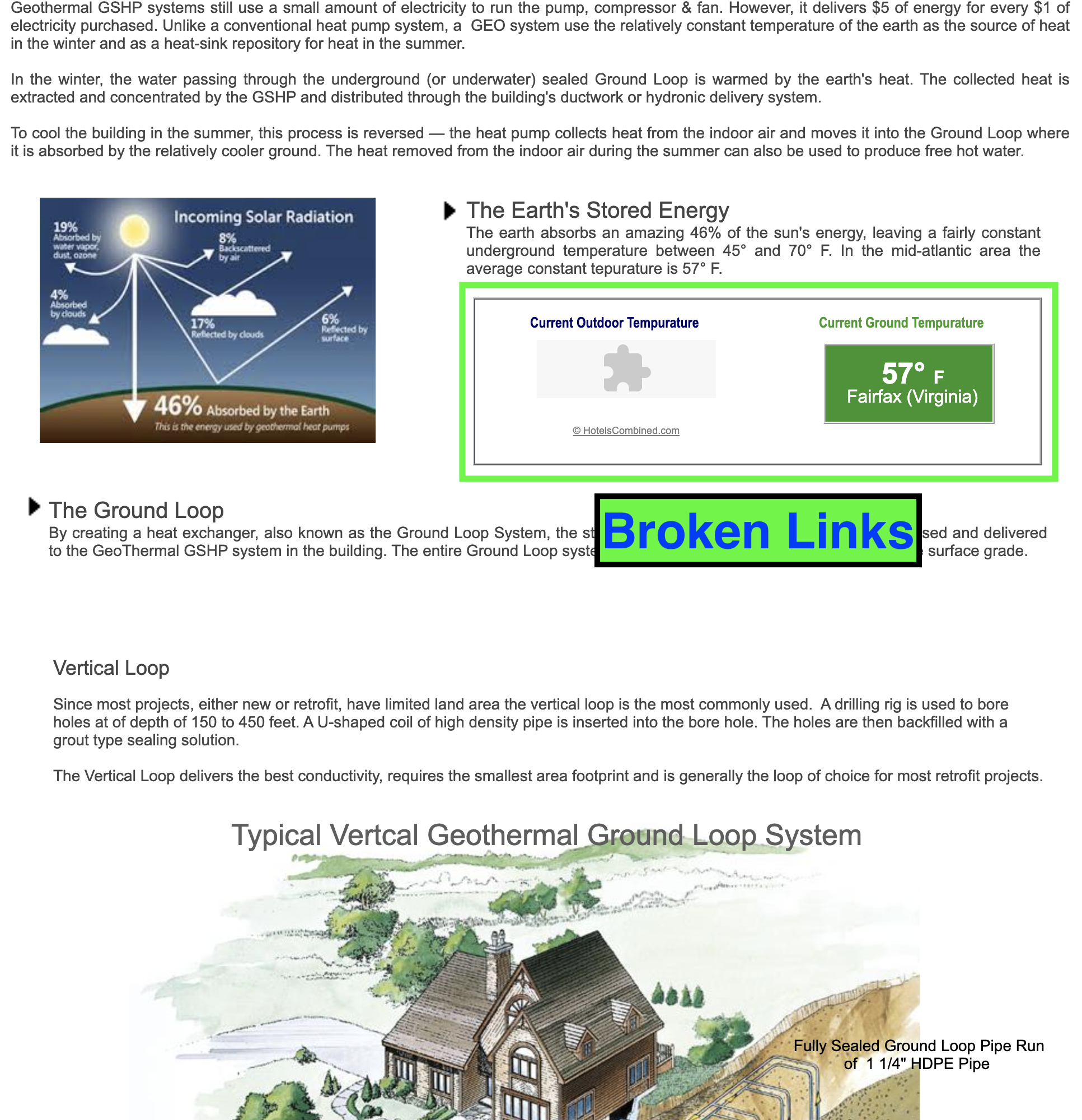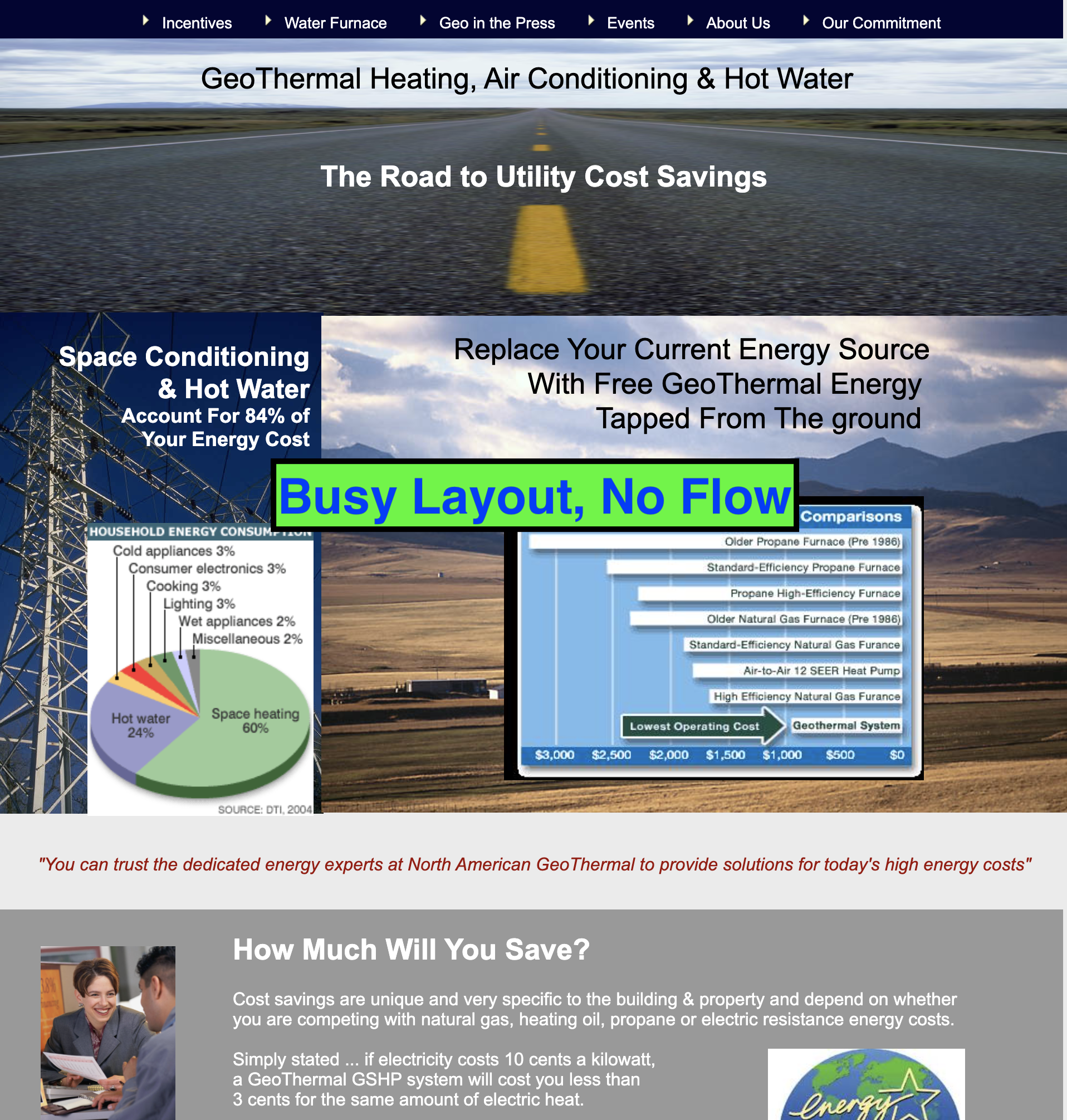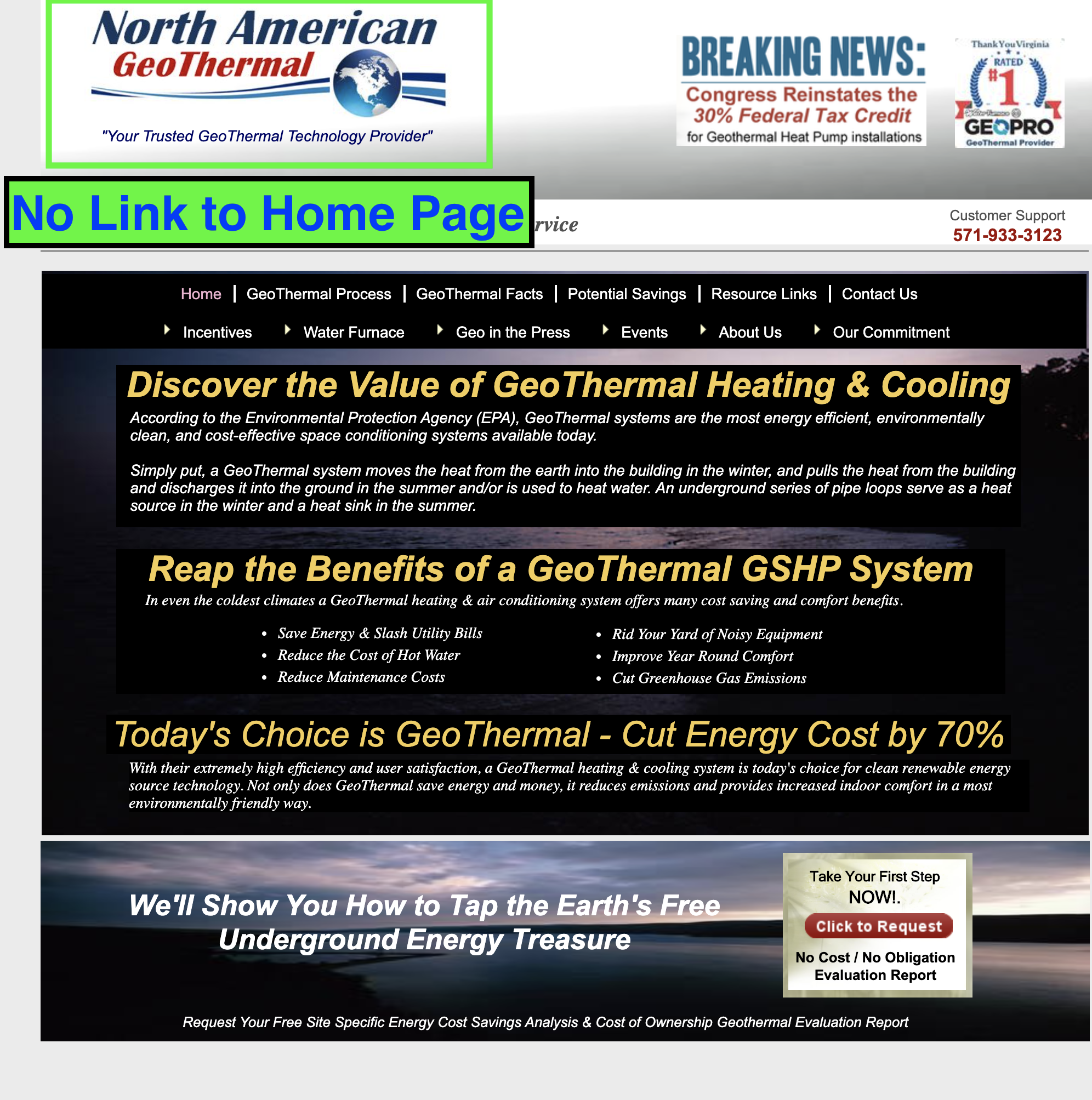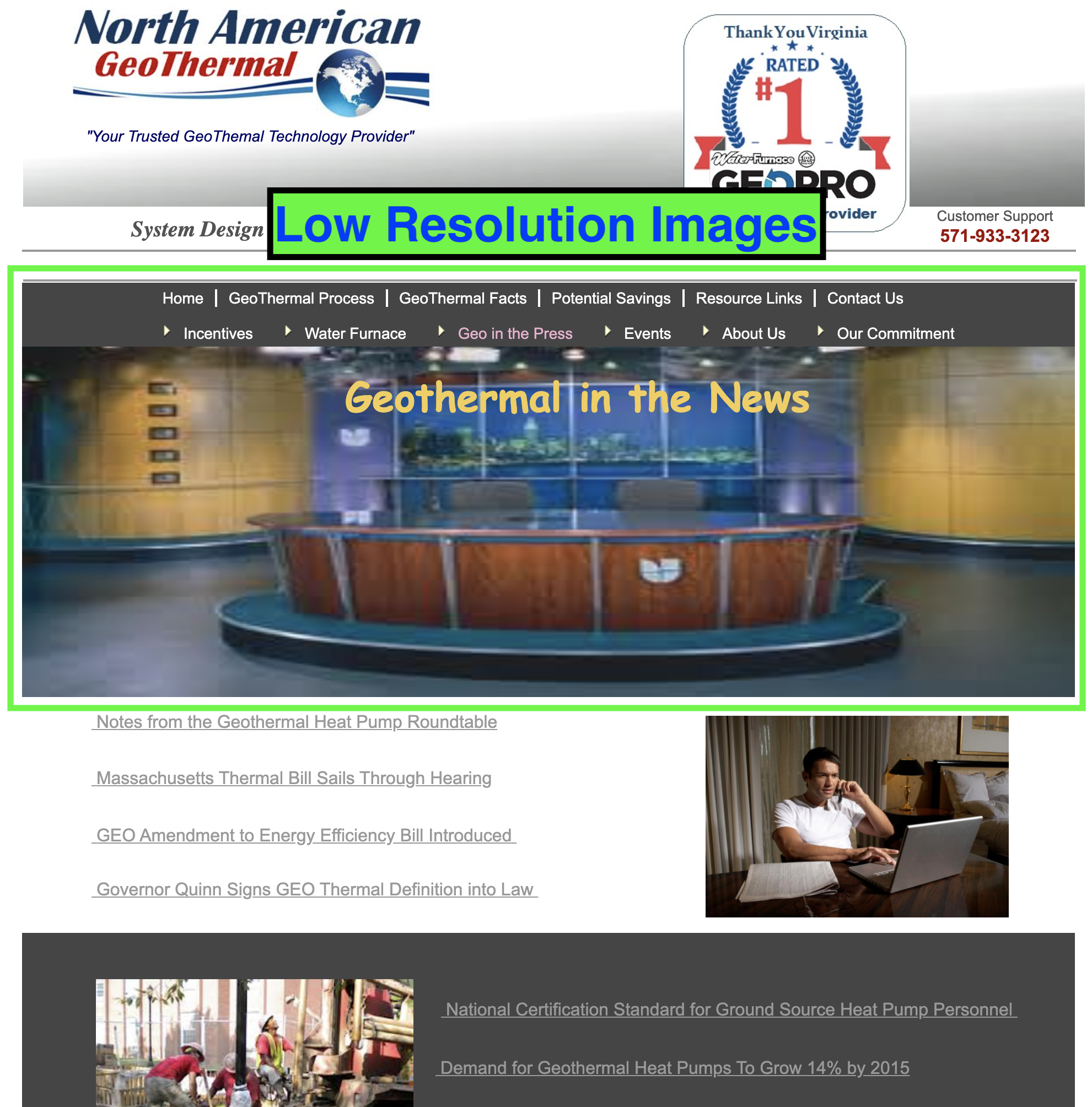 After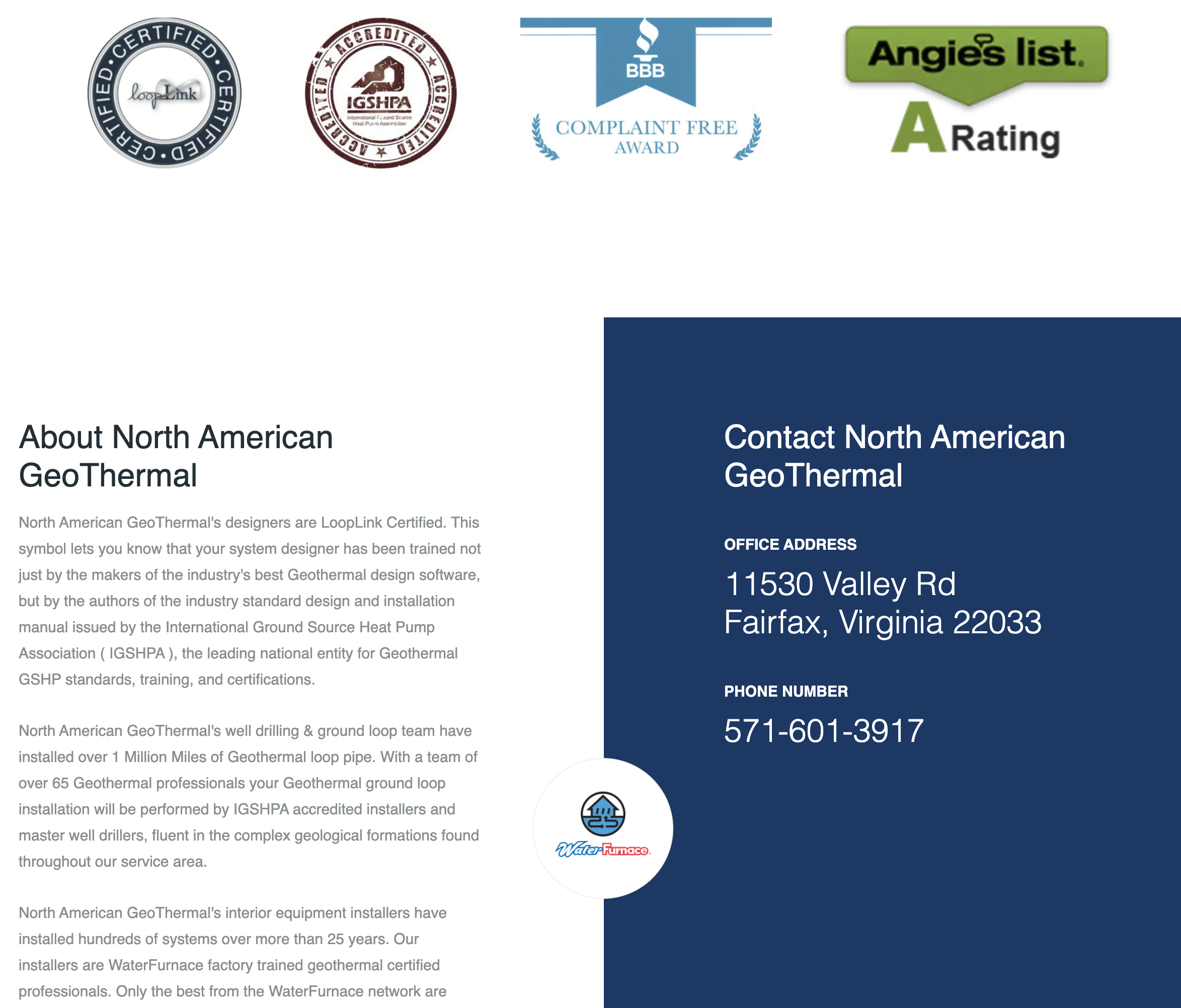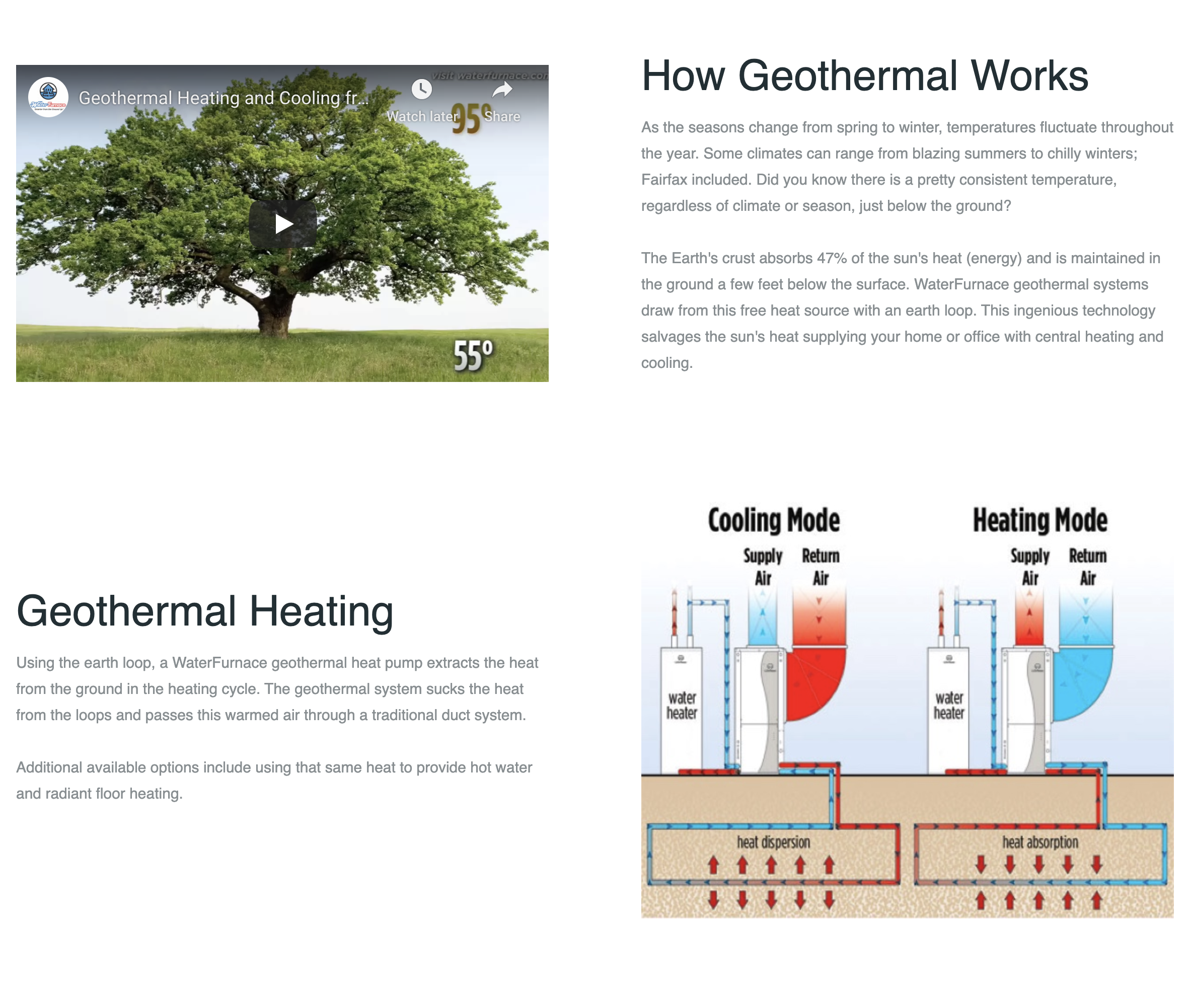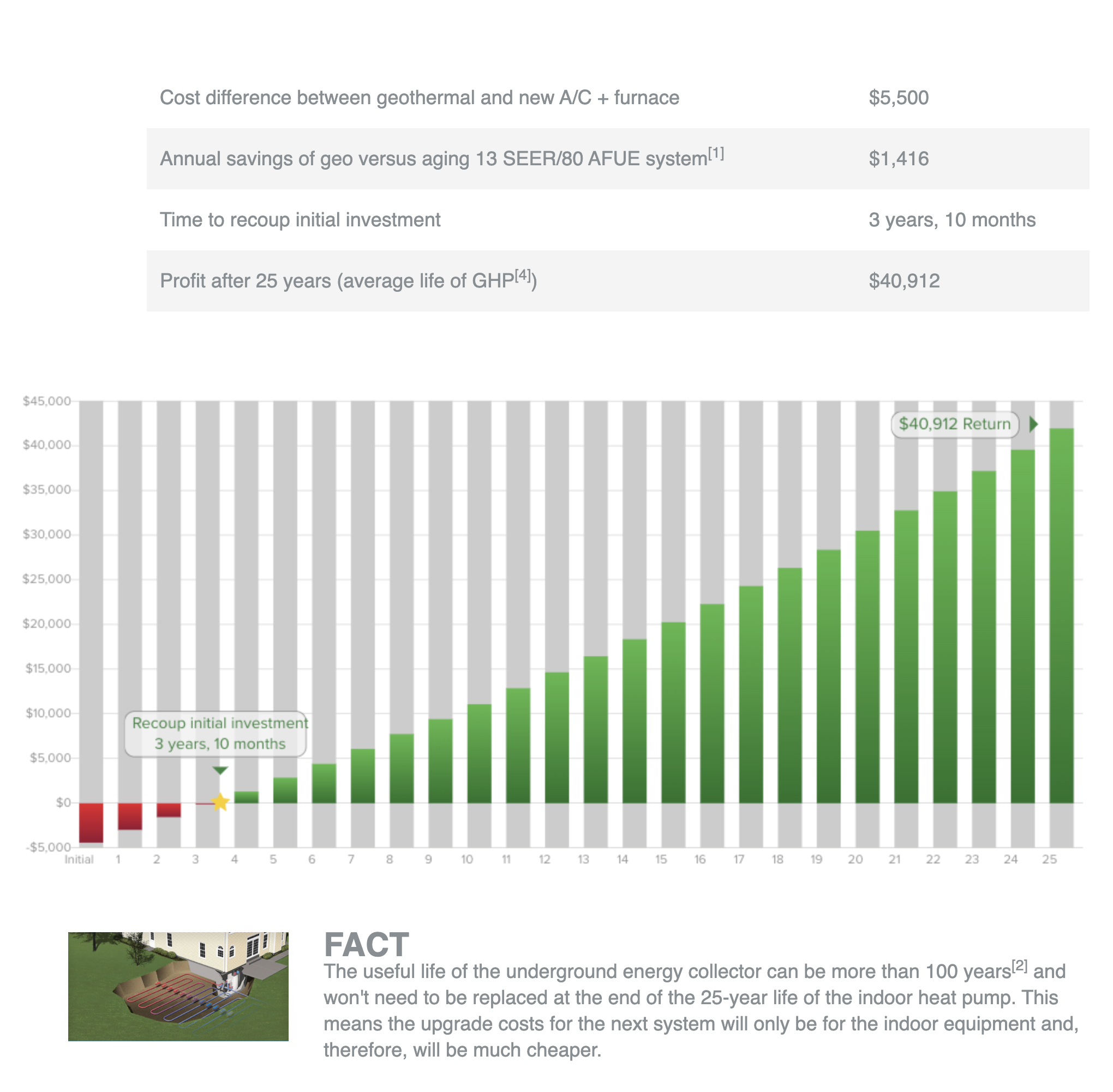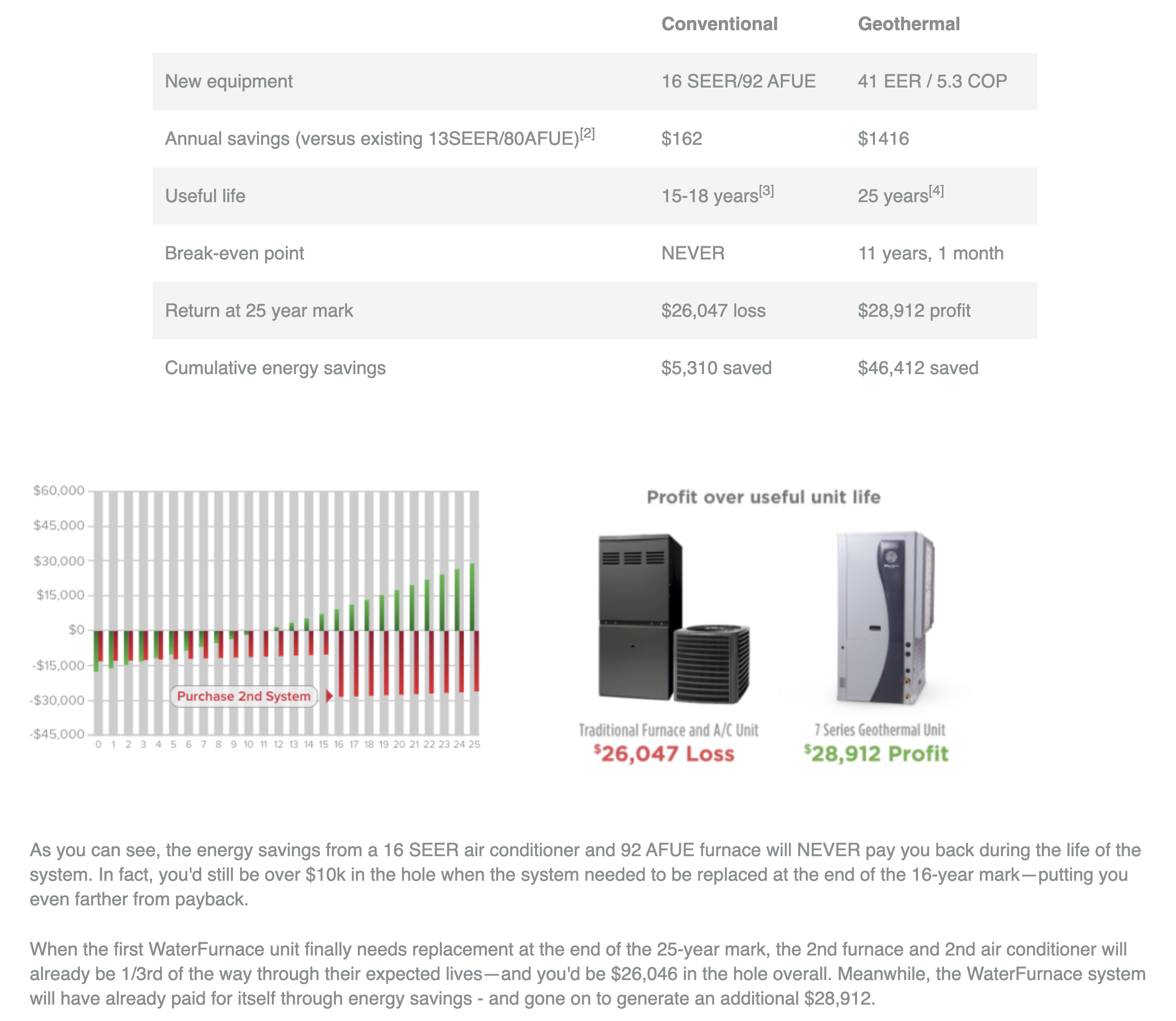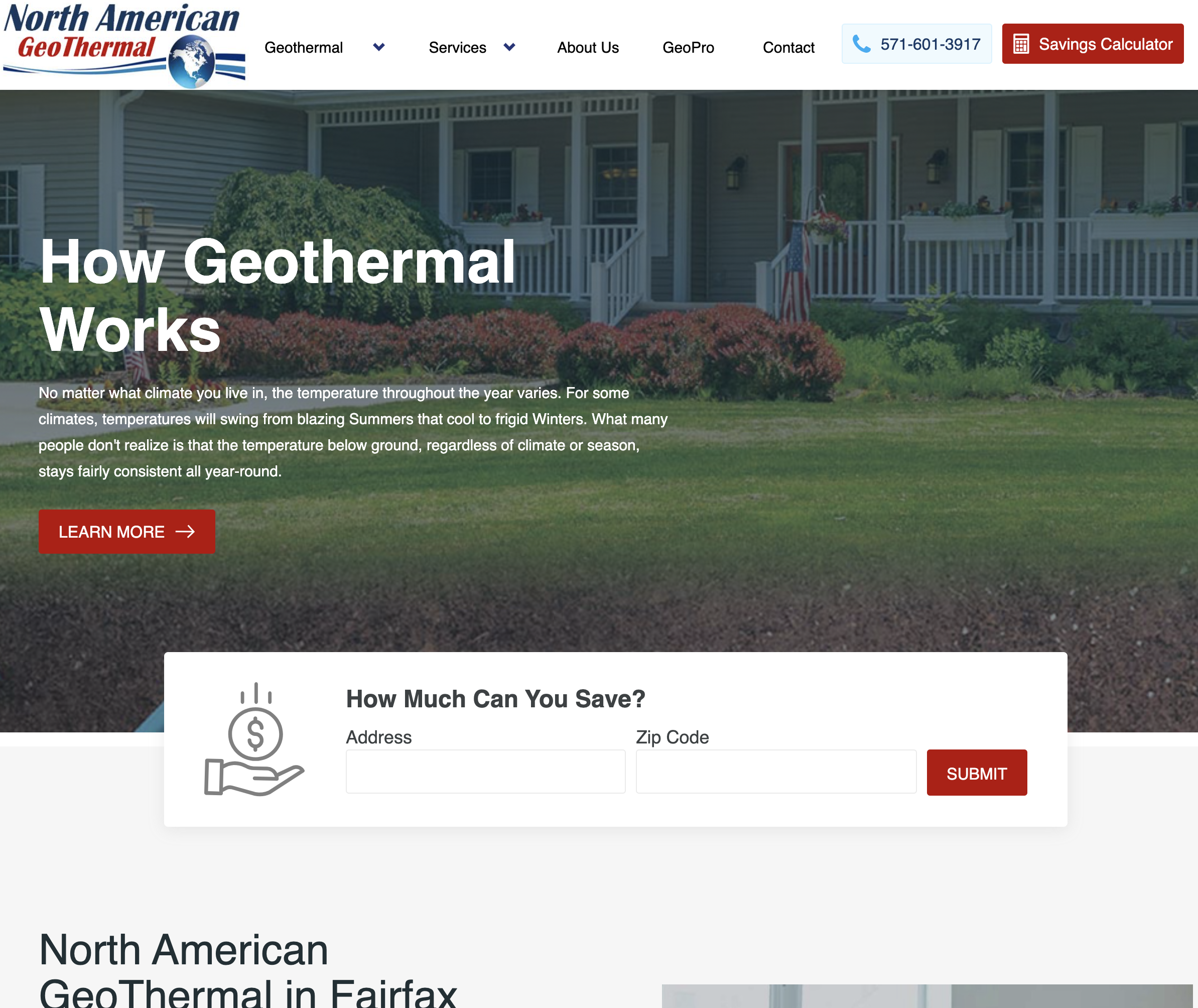 More Than a Website,
Real Digital Marketing
Included in the program are multiple tools to promote your business. First, a website which works out of the box - customized to your brand. Next, a way to add more positive reviews to your social platforms. And finally, a way to launch local ads on Google Adwords, Facebook, & Instagram.
Track & Control Everything
How many visits does my site get? Did that ad campaign result in calls to my business? Which calls came from it? Can I listen to them? How many new reviews did my team ask for in the field last week? Where are my ads being shown? These questions and more can be answered right from the program portal.
No Down-Time Transition Process
Switching your existing website to the new dealer program is easy. There is no downtime nor do you need to allocate time to help. The domain name you use today will remain under your ownership. Updates and customization are included in the program pricing - and best of all they are done for you! No need to DIY.
Simple pricing
$95/Month
Program pricing is simple and straightforward. With one monthly subscription you get Unlimited Access to all 4 tools. No Setup Cost. No Long Term Contract
Frequently Asked Questions
Bring Your Own Domain means you don't have to give up your current web address to get a new website! On sign up, simply tell us the domain name you want us to use and we'll set up your website on the same domain you currently use.
That's ok! EZ Sites can be run as a standalone site that operates on it's own, OR it can be run as your main website.
Our expert web team offers you unmatched knowledge of the industry and the online landscape with dedicated support. For example, when WaterFurnace introduces new logos, product imagery or promotions, everything is automatically synced, so your site is always up to date. When you compare fees, hiring a web designer can cost several thousand dollars for a single website build— not to mention recurring charges for hosting, security, maintenance contracts, and required updates for compatibility across browsers and devices. EZ Sites takes all the upfront costs of a great, modern website out of the way. Our team is always there to answer your questions and ensure your website is up-to-date, secure, and performing at its best. If you don't have the luxury of a dedicated in-house web team, EZ Sites offers you a great value and resource.
Included in your $95/mo subscription, goBoost offers all three of the tools mentioned. It was built to integrate your online presence with one easy-to-use platform, whether you use one, two, or all three of the features. Access to EZ Sites, EZ Ads, and EZ Reviews will be available for you as you are ready. There is no discount if you only want to use one of the tools.
Full support is included. For website updates, you can simply pick up the phone or submit a support request. There is no additional cost for the support service.
The help desk can be reached by email, or live chat. Email - support@goboost.io | Live Chat - available in dashboard once logged in.